JUDY FULLER FINE ART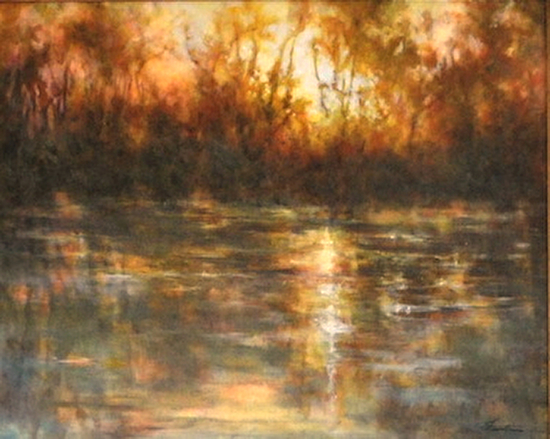 Painter of Florida Everglades, Louisiana Bayous, Basins, and Swamps, Southern and Coastal Marshlands; Western waterways; representational interpretations of America's Wetlands.
An Ojibwe American Indian (White Earth Reservation, Northwestern Minnesota) by heritage, Judy's art portrays that special love of nature. The influence in her work is that of the Tonalism movement of American painters of the 19th and 20th centuries. Capturing the spirit of the scene is premier to the development of each painting. Each finished piece is the product of layers of pigments and glazes. Countless hours of outdoor observations, sketching, photographing and plein air painting at special times of day are crucial to Judy's study of art. She is artistically challenged to reduce to a flat surface the vast beauty of God's design.